Restaurant Outdoor Furniture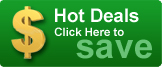 A highly coordinated patio seating area can both enhance the image and appeal of your business and give you significantly more seating space. If you run a restaurant, bar or hotel that has a significant amount of outdoor seating, come to A Restaurant Furniture to browse our wide selection of outdoor chairs, outdoor bar stools, outdoor tables and umbrellas.
Whether your restaurant caters to those looking for a classy, upscale fine dining restaurant with elegant garden seating or a sports bar with a large outdoor viewing area and smoking lounge, the furniture that we provide is certain to fit all of your business's needs.... read more
All of the commercial outdoor restaurant furniture offered by A1 Restaurant Furniture is of extremely high-quality construction at the best prices. It is designed to withstand heavy commercial use every single day for years to come, even in harsh outdoor conditions. When you make your purchase, you can expect the furniture in your restaurant to last. This is reliable furniture at an affordable price, designed to fit your budgetary constraints. You can also expect fast shipping for your urgent purchase needs.
From restaurant chairs for sale to table bases to booths to restaurant bar stools for sale, A1 Restaurant Furniture is dedicated to helping you find the exact restaurant outdoor furniture that you want and need at a budget-friendly price. No need to break the bank when you get your outdoor furniture and restaurant furniture from A1 Restaurant Furniture!
Buy your online or call (877) 741-6570 any Monday through Friday between 8:30 AM and 5:00 PM EST to place your restaurant furniture order. Our customer service experts are ready to answer any questions that you have about our products.