Restaurant Booth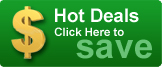 It is important for any restaurant to have booths that are custom-made for both the comfort of its guests as well as the design of its interior. At A1 Restaurant Furniture, we provide standard-size restaurant booths for sale that are a perfect fit for the whole spectrum of types of restaurant establishments, including diners, upscale restaurants and local burger joint (among many other types of restaurants).
Because we offer the most common styles of standard-sized restaurant booths, it is also extremely easy for restaurant owners to find booths that blend in seamlessly with their current décor!... read more
Every restaurant booth offered by A1 Restaurant Furniture is guaranteed to be extremely durable and of impeccable construction standards. When you place your order through our website, you can expect it to be your final restaurant booth order for many years (barring any remodeling or additions that your business might undergo, of course).
Our restaurant furniture for sale also comes at the best prices you'll find on the entire market. We have been in the industry for a long time and it is important to us that we help restaurant owners furnish their locations at prices that fit in their budgets.
Whether you are opening a new restaurant or replacing your existing booths, our customer service experts can always help you to find the right restaurant booths, restaurant table tops, or restaurant table bases to fit your restaurant style and decor. Call us at (877) 741-6570 on any weekday between 8:30 AM and 5:00 PM EST to place your order or buy our booths online. Our booths are ready for quick shipping.