Restaurant Table Bases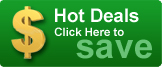 A1 Restaurant Furniture provides a wide selection of commercial-quality restaurant table bases that go perfectly with our selection of table tops, making us the perfect one-stop-shop for all of the restaurant table needs that you have. These X prong or round dining table bases are perfect for any type of venue that you have.
We offer two-piece table bases and standard three-piece table bases available in 28" standard table height or 40" bar height. The two-piece variety is an excellent choice for anyone looking for the simplest assembly process possible, while the three-piece variety generally offers more adjustment options.... read more
Not only does choosing your restaurant table bases from A1 Restaurant Furniture enable you to match them up with the table tops we provide, but it also gives you access to a huge inventory stocked with extremely high-quality commercial products. In addition to a wide range of bases we also offer restaurant table tops with wood or metal and restaurant booth options. All of these metal table bases are made with heavy cast iron, an extremely durable material for heavy commercial use, and ensure you have high-quality table sets filling your restaurant for years to come.
We know it can be tough to keep everything within budget – especially in the restaurant industry. For that reason, our bases come at the lowest prices available, allowing you to easily fit your purchase into the constraints of your budget.
To obtain more information about our table bases, as well as our large selection of outdoor and indoor restaurant furniture, call us at (877) 741-6570 any weekday between 8:30 AM and 5:00 PM EST. You can always buy online too. We provide fast shipping to ensure that you get all of your furniture as soon as you need it.