Restaurant Bar Stools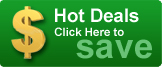 A1 Restaurant Furniture is pleased to provide high quality restaurant bar stools for sale for all types of restaurants, whether you own a cocktail bar, an upscale lounge, an informal sports bar or a corner pub – whatever type of establishment you have – people need to sit while they're there! Our huge inventory of durable bar stools makes it easy for you to set up your bar in whatever theme you desire.
We have a wide variety of color and styles of metal bar stools, wood bar stools and swivel bar stools available, as well as rich finishes and different choices of vinyl bar stools. Furniture is our number one priority, so you will find that A1 Restaurant Furniture has one of the widest selections of indoor and outdoor restaurant furniture available. We also have table tops and restaurant chairs that go with most of our restaurant bar stools, which can help you to establish a cohesive interior design for your venue.... read more
At A1 Restaurant Furniture, we pride ourselves on the durability of our entire assortment of restaurant bar stools. These stools are made to meet the most stringent industry standards of durability and are built to last for years to come. In ordering from our wholesale selection of bar stools, you have access to the best prices you will never find anywhere else. We also provide quick shipping for your urgent purchase needs (including restaurant outdoor furniture and indoor furniture).
You can easily buy online with our fast and easy website or if you have any questions you can contact us Monday through Friday between 8:30 AM and 5:00 PM EST at (877) 741-6570. We have friendly and knowledgeable representatives looking forward to assisting you with all of your restaurant furniture and bar stool needs.