Restaurant Indoor Table Top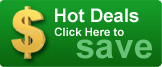 A1 Restaurant Furniture offers a wide selection of resin, veneer, and wooden restaurant table tops and bases for restaurants of all varieties. Owners of banquet halls, fast food joints, upscale lounges and fine dining, pizza parlors and nightclubs can all benefit from our wide selection of table tops.
We carry restaurant resin table tops, reversible table tops, veneer table tops and wood table tops. In browsing our huge inventory, you are sure to find table tops, restaurant booths, and table bases that will perfectly match all of your restaurant's décor and themes. And while we do offer a lot of options you may have seen in other restaurants, we also have table tops to fit your specific mood and style, giving your restaurant a bright, fun, classy, or elegant atmosphere.... read more
A1 Restaurant furniture has a strong commitment to quality in all of our products, and our table tops are no exception. You can trust that all of the resin, veneer, reversible restaurant table tops, and wood table tops that we provide are built with sturdy, commercial-quality materials that ensure their durability for many years past the order date. These table tops are designed to undergo heavy commercial use every single day – so you can enjoy the use of your purchase for many, many years to come.
We also are committed to saving our customers money. We offer the best prices you'll find on the market, meaning that you can purchase the table tops you need and stay within your budget's constraints.
To place your order, call on any Monday through Friday between 8:30 AM and 5:00 PM EST at (877) 741-6570. We provide fast shipping for your convenience. Feel free to call with any questions that you have about our products – our customer service representatives are eager to help you.
Restaurant Chairs, Restaurant Table Tops, Restaurant Tables, Restaurant Bar Tables