877-741-6570
Mon - Fri: 9:00 am - 5:30 pm EST
Home
> Parts & Accessories
Restaurant Furniture Parts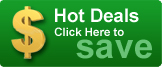 After painstakingly selecting the perfect furniture for your restaurant or bar, you can trust that we stock the restaurant furniture parts necessary to repair almost any furniture in your establishment. Choosing the ideal furniture is a labor of love. We know how frustrating it can be when items are broken or damaged in the course of daily wear. That's why we offer a wide selection of affordably priced restaurant furniture parts to restore your existing furniture to like-new quality.

---
---
Our restaurant furniture part inventory includes three of the most frequently replaced furniture parts: seats, table bases and glides. Our commitment to high-quality, low-priced parts means that your repairs won't blow your budget. You can buy with confidence, knowing you got a quality part at the best price.Without question, the seats in your restaurant or bar endure a lot of daily wear.
Even the highest quality seats can eventually become cracked or damaged. Avoid the costly endeavor of replacing the entire chair. Instead, browse our selection of replacement seats for your existing chairs. We stock a variety of vinyl, veneer, and wooden seats that will match your current decor. Or, you can use our replacement seats to create a low-budget makeover, adding a pop of color with new vinyl seats.
Table bases bear the load of countless plates and glasses during a busy service. The continuous load of table tops, food, and people can warp or damage table bases. We offer table base repair parts to ensure that your tables are safe, sturdy, and stable. Our table base parts range from replacement spiders to foot rings for added guest comfort.
Seats and tables aren't the only casualty in a thriving business. Glides for chairs and tables wear out regularly. But those glides guard the floor against scratches and scuffs. Replace glides frequently to protect the investment you have made in securing the perfect flooring for your establishment.
We offer several types of glides for chairs and tables, so you get the perfect fit with the desired protection.Once you have placed your order, we ship our restaurant furniture parts out quickly so that you can make your repairs and keep business moving.
Buy online or call (877) 741-6570 on any weekday between 8:30 AM and 5:00 PM to place your order. We are more than happy to answer any questions you have about our parts and accessories. They ship out quickly to ensure that you can make the replacements as soon as possible.